September 21, 2017
Union Workers Win $76 Milion from Midtown Construction Firm that Used Alter-ego Company to Skirt Collective Bargaining

A Midtown construction company accused of creating a bogus business to avoid union wages and union benefit payments has to cough up $76 million to the workers it cheated.
In a decision with potentially far-reaching consequences for city developers, Manhattan Federal Court Judge Colleen McMahon found that Navillus Tile fraudulently invented an alter-ego company to try and get around collectively bargained agreements it had with several major city construction unions.
---
June 14, 2016
The Labors of LaBarbera
The Building Trades boss is at the heart of the 421a battle — but what can he actually do?

Six-foot-three, mustachioed and built like a bouncer, Gary LaBarbera commands attention. And that's before he even opens his mouth.  Drop him in a sea of hardhats and he channels his bellowing voice like a fog horn.
… Roughly 35 percent of all construction work in Manhattan was performed by nonunion or open-shop contractors, according to an internal report conducted by consulting firm Locker Associates for the carpenter's union.  That number shot to 61 percent for the outer boroughs.
---
April 15, 2016
Construction Unions' Grip on New York Begins to Show Cracks
New York's construction unions are suffering big losses in market share, as one of the country's last strongholds for organized labor has started cracking.
But in the last decade that share has shriveled. According to a 2014 analysis by Locker Associates, a consulting firm to unions, about 30% of mid- and high-rise residential and hotel projects used unionized concrete workers exclusively, or just over half in terms of square footage.
---
March 16, 2012
Sparrows Point Tin Mill to be Temporarily Idled
The owner of the troubled Sparrows Point steel plant plans to temporarily idle its tin mill operation, the United Steelworkers union said Thursday.
… "The general feeling in the industry is that Sparrows has older, higher-cost and less competitive operations in their tin operations compared to other producers in North America," said Michael Locker, a New York steel consultant with Locker Associates.  "And it wouldn't surprise me if they would be considering reducing their commitment to that operation."
---
March 1, 2012
Analysis: Steelmakers Eye Gas to Cut Costs, Drive Exports
America's steel industry, for decades a symbol of industrial decline, is betting on natural gas to make it more competitive against foreign producers.  U.S. Steel and Nucor, the two largest U.S. steel producers, are changing their traditional manufacturing processes as relatively cheap domestic natural gas supplies become more plentiful.
… "Gas is very positive for steel; it really lowers the cost of the product," said Michael Locker of Locker Associates, a consultant for steel companies.
---
Full Employment… For Now
Rebuilding the World Trade Center brings jobs to ironworkers, but not forever
One World Trade Center is now easily visible from much of Manhattan and Brooklyn, towering more than 90 stories over the City.  Full employment has returned to unions like the Metallic Lathers and Reinforcing Ironworkers Local 46, thanks almost entirely to the work of rebuilding.
To get Equity's attention, Local 46 hired an outside firm, Locker Associates, that among other things tracked Sam Zell so that whenever Zell visited New York for a speaking engagement, the union could demonstrate. "I picketed them for eight months," said Moore.  Now that the PLA is signed, Local 46 workers at Equity Residential projects will receive the same pay and benefits as their fellow workers at other union projects.
---
CHANGING GEARS
December 6, 2011
Can Technology Breathe New Life into the Midwest's Old Iron?
The industrial Midwest might not be the industrial Midwest if it weren't for the iron-rich regions of northern Minnesota and Michigan.  These iron ranges have long supplied domestic steelmakers, depleting the highest quality ore along the way. 
… Michael Locker is president of the business consulting firm Locker Associates.  He says the new nugget technology means the Minnesota Iron Range can now supply the growing part of the steel industry.
---
June 24, 2010
Proceeding with Caution
Cautiously optimistic scrap dealers gathered in San Diego for the ISRI 2010 Convention & Exposition
The Institute of Scrap Recycling Industries (ISRI) Convention & Exposition in San Diego May 5-8 came at the right time.  A total of more than 4,500 attendees from 48 states and 40 countries made this year's show the second largest in ISRI history, according to the organization.
… "I think we're already having some reduction in pricing, but I don't see a long-term decline," said industry analyst Michael Locker of Locker Associates, New York. "Scrap is a very valuable commodity," he added.
---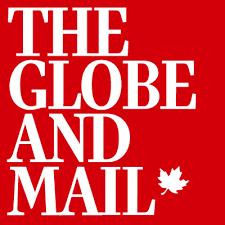 November 21, 2006
Evraz Deal Sparks Steel Shares
The Russians are coming to take over Oregon Steel Mills, Inc. with a $2.3-billion (U.S.) bid that helped send shares of Regina-based steel maker Ipsco, Inc. soaring.
… Steel makers from Russia, China and elsewhere are looking for ways to enter the North American market, said industry consultant and observer Michael Locker, president of Locker Associates in New York.
---